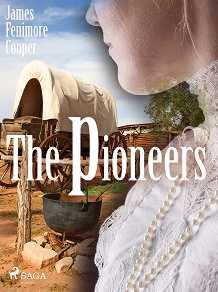 The Pioneers
Judge Temple and his daughter, Elizabeth, are making their way home when a deer crosses their path and the Judge decides to take a few blind shots at it. He fails in killing the deer, but a young hunter, Oliver, new in town, shoots it dead on the spot. And he seems much more concerned about claiming the animal than he is with the fact that he was just shot himself.

Natty Bumppo – or Hawkeye as he is known in 'The Last of the Mohicans' – is once again in the center of trouble brewing. The fourth in the series, 'The Pioneers' (1823) tackles not so much the conflict between natives and settlers, but the conflict between Man and Nature. With an added bonus of a Romeo and Juliet type love story.


James Fenimore Cooper (1789-1851) was an American writer and seaman, popular for his historical and political fiction. His most famous work is 'The Last of the Mohicans', which is the second in a series of five about life among Indians and white pioneers.

---