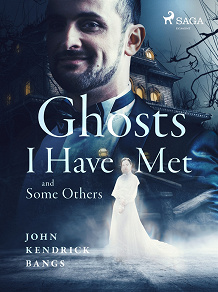 Ghosts I Have Met and Some Others
The supernatural is an everyday occurrence for John Kendrick Bangs, who just can't avoid seeing ghosts everywhere! A witty, turn-of-the-century spoof of the gothic horror anthology, "Ghosts I Have Met and Some Others' is a satisfyingly creepy and laugh-out-loud funny collection of ghostly encounters.

John Kendrick Bangs (1862-1922) was an American author, humorist and editor of "Life" and "Harper" magazines. Bangs is the creator of the modern Bangsian fantasy, which is the school of fantasy writing where the plot is wholly or partially set in the afterlife.
---