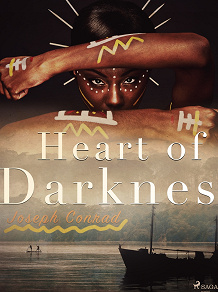 Heart of Darkness
"He struggled with himself, too. I saw it -- I heard it. I saw the inconceivable mystery of a soul that knew no restraint, no faith, and no fear, yet struggling blindly with itself."

Aboard an anchored boat on the Thames a sailor named Charlie Marlow tells his fellow sailors a shocking story from his youth as a ferry boat captain traveling up the Congo River. It soon becomes clear to his audience that Marlow is more than a little obsessed with the brilliant ivory trader he met there, Kurtz. Though gifted, powerful and charismatic, the young Marlow suspected the man had gone mad.

'Heart of Darkness' (1899) is a timeless book and a breathtaking story about the corruptive European colonialism. It is the inspiration behind the classic 1979 movie, Apocalypse Now starring Marlon Brando and Martin Sheen.


Joseph Conrad (1857-1924) was a Polish-born author who left Poland in his teens to avoid enlistment in the Russian Army. He learned English aboard British ships and started writing in the language after settling in England. His most famous novel is 'Heart of Darkness' (1899), which was inspired by his experiences on the open sea.
---