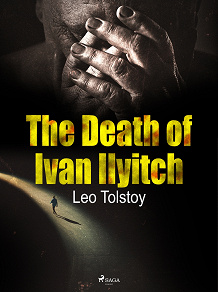 The Death of Ivan Ilyitch
Ivan Ilyich, a worldly high court judge, whose life is complete with all of the trappings of success — respectable family, respectable job, respectable home — has never given the inevitability of his dying so much as a passing thought. But now he must face his own mortality. "The Death of Ivan Ilyich" gives an unflinching glimpse into one man's grappling with the terrifying abyss of looming death. In what is hailed as one of the supreme masterpieces on the subject of death and dying, Leo Tolstoy asks: How does a man, so unused to deep reflection, confront this final moment of truth?

Leo Tolstoy (1828-1910) was a Russian author, a master of realistic fiction and one of the world's greatest novelists. Tolstoy's major works include "War and Peace" (1865–69) and "Anna Karenina" (1875–77), two of the greatest novels of all time and pinnacles of realist fiction. Beyond novels, he wrote many short stories and later in life also essays and plays.
---