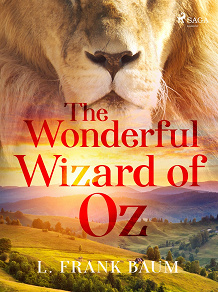 The Wonderful Wizard of Oz
"True courage is in facing danger when you are afraid..." Dorothy is in a bit of a pickle. Her house has been swept away in a vicious tornado with just herself and her dog inside, and when she walks out the front door again, she finds that she is not in Kansas anymore. She is in the mysterious lands of Oz. Along with her new friends, a scarecrow, a tin man, and a lion, she sets out to find the Wizard, who is said to know how to get her home. But the Wicked Witch of the West has other plans for her. Inspired in part by 'Alice's Adventures in Wonderland', 'The Wonderful Wizard of Oz' (1900) is one of the most beloved children's books of all time. It is highly associated with the iconic 1939 movie adaptation staring Judy Garland in which she sings the Oscar-winning song "Over the Rainbow".

L. Frank Baum (1956-1919) was an American author, actor, and filmmaker best known for his children's books, particularly 'The Wonderful Wizard of Oz' (1900) and its thirteen sequels. He started writing young and created a journal with his brother, which they handed out for free.
---