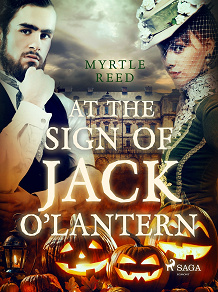 At The Sign of The Jack O'Lantern
Newlyweds Harlan and Dorothy Carr have no idea what they're getting into when they inherit an old house from a distant relation and decide to spend a summer there to escape the city. Because even though Uncle Ebeneezer is dead and gone, he still has plans for the slightly creepy house, that quickly fills with more and more unsavory guests. Myrtle Reed's "At The Sign of The Jack O'Lantern" is filled with colorful characters and biting wit. Set in New York at the turn of the twentieth century, it's a treat for lovers of historical fiction, mystery, and romance!

Myrtle Reed (1874-1911) was an American author, poet and journalist. A best-selling romance novelist and Chicago socialite, she was one of America's best-known authors in the first decade of the 20th century. Her most famous works include "Lavender and Old Lace" (1902), "Threads of Grey and Gold" (1913) and "A Weaver of Deams" (1911). Reed also wrote numerous cookbooks.
---