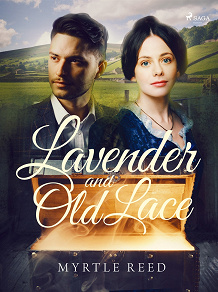 Lavender and Old Lace
A young girl from the city, Ruth Thorne, visits her spinster aunt's house in the New England countryside. While exploring the attic, Ruth discovers a chest of mementos from her aunt's romantic past. Journalist Carl Winfield helps her unravel the past, and soon she finds herself reliving the old romance. A sweet Victorian romance novel with a bit of mystery, "Lavender and Old Lace" is Myrtle Reed's most famous work.

Myrtle Reed (1874-1911) was an American author, poet and journalist. A best-selling romance novelist and Chicago socialite, she was one of America's best-known authors in the first decade of the 20th century. Her most famous works include "Lavender and Old Lace" (1902), "Threads of Grey and Gold" (1913) and "A Weaver of Deams" (1911). Reed also wrote numerous cookbooks.
---