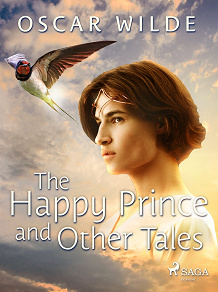 The Happy Prince and Other Tales 
"I like to do all the talking myself. It saves time, and prevents arguments." Similar to Hans Christian Andersen fairy-tales (but with trademark witticisms), 'The Happy Prince and Other Tales' (1888) by Oscar Wilde are children's stories that are a great ride for people of all ages. The collection includes five stories, 'The Happy Prince', 'The Nightingale and the Rose', 'The Selfish Giant', 'The Devoted Friend', and 'The Remarkable Rocket'. They have inspired a long list of adaptations such as a Bee Gees song, an Orson Welles radio show, and a Christopher Plummer movie.

Oscar Wilde (1854-1900) was an Irish playwright, novelist, essayist, and poet, famous for 'The Picture of Dorian Gray' and 'The Importance of Being Earnest' to name a couple. He was believed to be a homosexual and met a lot of resistance in his life on that account. He died in Paris at the age of 46.
---