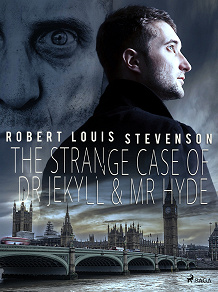 The Strange Case of Dr. Jekyll & Mr. Hyde
Gabriel Utterson firsts hears about Mr. Hyde while on an evening walk with a friend. A sinister-looking man, Mr. Hyde is said to have violently trampled a young girl on the street for no reason. Not prone to gossip, Utterson leaves the matter be. But when he discovers that his good friend and client, Dr. Jekyll, paid off the girl's parents on Mr. Hyde's behalf, his inner alarm bells go off. What, exactly, is the connection between two such opposite people? Initially sold as a cheap and superficial read, Robert Louis Stevenson's novella, The Strange Case of Dr Jekyll & Mr Hyde (1886), didn't receive its rightful praise until a review is The Times made the sales skyrocket. Soon, a popular stage production in London was forced to shut down because the audience found the play so believable, they suspected the actors and creator of being linked to the murders by the notorious, unidentified serial killer, Jack the Ripper.

Robert Louis Stevenson (1850-1894) was a Scottish writer of novels, poems, essays, and travel books. Due to poor health, he spent much of his time abroad, where he became part of important literary circles. Though his writing has often been considered entertainment, author Henry James aligned Stevenson's works to his own. His most famous novels are Treasure Island (1883) and the Strange Case of Dr Jekyll and Mr Hyde (1886).
---