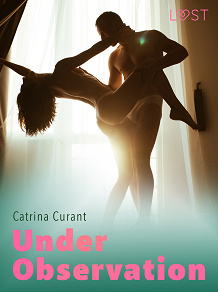 Under Observation – Erotic Short Story
There is a she, there is a he, and there are two windows. The show she puts on for a stranger every night is like a ritual. For her, it's a kind of catharsis, something that allows her to cleanse the body and mind, but what is it for him? And who is the mysterious man standing motionless in the shadows? What will happen if these two meet? And does such a meeting make sense? After all, everyone has their secrets...

Catrina Curant is the artistic pseudonym of a Polish writer. Experimenting in bed, searching for new sensations and discovering her own nature is something natural for her. She writes columns for an erotic portal, visits swingers' clubs and BDSM shows. She is fascinated by the Japanese art of Shibari, and in her texts she tries to combine mysticism with eroticism and the natural human desire to fulfil one's desires. She does not recognise taboos, and human sexuality is the passion of her life.
---