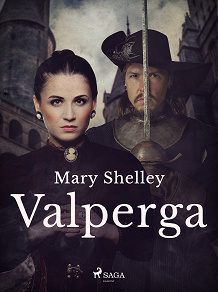 Valperga
Castruccio's armies surround the fortress of Valperga governed by Countess Euthanasia - his childhood friend and the woman he loves. Forced to choose between her Guelph people and a lifelong love for Castruccio, Euthanasia must make an impossible choice.

'Valperga' (1823) is a historical adventure novel written by Mary Shelley, the author of 'Frankenstein'. It follows the exploits of fourteenth-century tyrant Castruccio Castracani, a real-life historical figure, who conquered Florence and became the Lord of Lucca.

Evoking the beauty of the Italian landscape, 'Valperga' is a tale of politics, love and betrayal in medieval Italy.

Mary Shelley (1797–1851) earned her place in the pantheon of British novelists with her ground-breaking Gothic novel 'Frankenstein' (1818). Considered one of the first true works of science-fiction, the book became an instant bestseller. But she was far from a one-hit-wonder, producing a host of other novels, including 'Valperga', 'Perkin Warbeck' and 'The Last Man'. Most were not well received in her lifetime, though, only being fully appreciated from the 1960s.
She moved in a circle of famed 19th-century writers and philosophers. She was married to the poet Percy Bysshe Shelley and spent time with Lord Byron. Her mother was the philosopher and feminist activist Mary Wollstonecraft and her father was the political philosopher William Godwin.

Mary Shelley's work has been adapted for TV, stage and film on many occasions, with Boris Karloff famously playing Frankenstein's monster on screen in 1933. Other adaptations include 'Mary Shelley's Frankenstein' (1994) starring Kenneth Branagh and Robert De Niro and 'Viktor Frankenstein' (2015) starring Daniel Radcliffe and James McAvoy. Most recently, Elle Fanning portrayed Mary in Haifaa Al-Mansour's film 'Mary Shelley' from 2017.

---