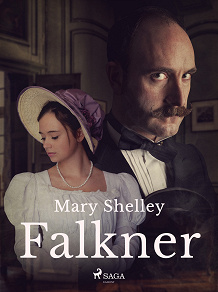 Falkner
How do you stop the two men you love from destroying each other?

As a six-year-old orphan, Elizabeth Raby saves a desperate Rupert Falkner from committing suicide, changing her life forever. Falkner's gratitude sees him adopt Elizabeth and she thrives under his tyrannical rule.
But when Elizabeth falls in love with a man whose fate is inextricably linked to that of her adoptive father, she must find a way to unite them or risk losing them both forever.

First published in 1837, writer Mary Shelley considered Falkner to be her finest work, more so than her highly acclaimed novel 'Frankenstein.'

Mary Shelley (1797–1851) earned her place in the pantheon of British novelists with her ground-breaking Gothic novel 'Frankenstein' (1818). Considered one of the first true works of science-fiction, the book became an instant bestseller. But she was far from a one-hit-wonder, producing a host of other novels, including 'Valperga', 'Perkin Warbeck' and 'The Last Man'. Most were not well received in her lifetime, though, only being fully appreciated from the 1960s.
She moved in a circle of famed 19th-century writers and philosophers. She was married to the poet Percy Bysshe Shelley and spent time with Lord Byron. Her mother was the philosopher and feminist activist Mary Wollstonecraft and her father was the political philosopher William Godwin.

Mary Shelley's work has been adapted for TV, stage and film on many occasions, with Boris Karloff famously playing Frankenstein's monster on screen in 1933. Other adaptations include 'Mary Shelley's Frankenstein' (1994) starring Kenneth Branagh and Robert De Niro and 'Viktor Frankenstein' (2015) starring Daniel Radcliffe and James McAvoy. Most recently, Elle Fanning portrayed Mary in Haifaa Al-Mansour's film 'Mary Shelley' from 2017.

---