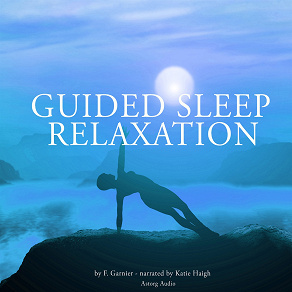 Isbn:
978-28-2110-313-9
Publisher:
Saga Egmont
Category:
Medicine & Health
Accessible since:
June 2022
Narrator:
Katie Haigh
Length: 1 hour 29 minutes
---
Guided Sleep Relaxation for All
Are you fed up with being tired all day long and then wondering why it's still so hard to fall asleep? These relaxation exercices are specially designed to help you overcome insomnia by teaching you how to unwind your mind and guiding you into a state of deep relaxation. Listen to them whenever you feel you will need help to fall asleep easily for a short nap, or as part as a nightly practice to overcome sleep pattern problems. You will awaken fully refreshed and free of any tension, while having improved your concentration and visualization skills.


Listen to sample
---