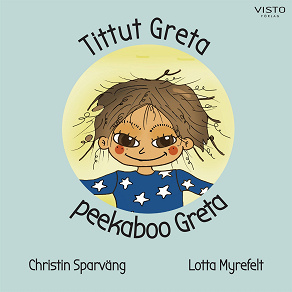 Tittut Greta, peekaboo Greta
Greta är 2,5 år och det är dags att sova. Hon gör allt hon kan för att slippa gå och lägga sig och gömmer sig på olika ställen. Till slut hittar hon det perfekta gömstället!

Greta is 2,5 years old and it's time to sleep. She does everything she can to avoid going to bed and hides in different places. Finally, she finds the perfect hiding place!
---